Menu Maker: Recipes from Class 5 at West Twyford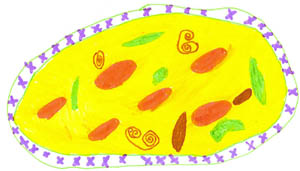 This Polish dish is very rich because it mixes cheese and meat with cream.
Serves 4-6
M (see abbreviations)
Ingredients
750 g leek
400 g ham or frankfurter
25 g of butter
3-4 glasses single cream
4 eggs
salt and white pepper
100g yellow cheese
Method
1. Wash and slice the leek and dip it into the salty water
2. Chop the ham or slice the frankfurter
3. Grease a shallow dish with butter.
4. Cover base with a layer of sliced leek
5. Cover with a layer of ham or frankfurter
6. Mix the eggs, cream and cheese together and add salt and pepper
7. Pour over the leek and meat
8. Bake in a hot oven for about 20 minutes.

By Aleksy, 10, Park Royal, London
What dessert will you choose now?

Aisha's Vermicelli Pudding - Middle East

Cass's Choc-chip Cookies - Australian

Jouman and Hanin's Mohalba - Middle East

Beronia's Yeast Cake - Middle East

Keyleigh's Yoghurt Cake - Europe

Miss Muir's Marsden Cake - Europe - TS

Kishan's Pancake Dessert - Europe

Tara's Chocolate Milk Shake - Europe - TS

Negin's Sangria - Spanish (non-alcoholic) - TS

Jovhan's Choc-chip and Peanut Butter Cookies - American

Zayn's Besan Kay Ladoo – Pakistan - TS

Jodie's Guarana Punch – Brazil - TS

Mohamed's Marvellous Minis - Somalia

TS = time-saver

Or would you rather have

Produced for West Twyford Primary School by Kids on the Net

©2005 Kids on the Net and the authors Last revised 14-Jul-2005
Kids on the Net: