Deadly Zapped Stinker
My monster has 4 legs and he has 4 squishy eyes he holds his eyes in his hand s and
His head is like a basketball and he's covered in banana custard.
When I went past the door just now he dashed out and gave me a big wet sloppy piece of custard.
He holds his arms holds his arms in the air and holds his eyeballs in his hands.
He has hairy armpits and they stink
He's an annoying monster and he thinks he's funny but he's not.
His favourite TV programme is Sabrina because he wants to eat the cat.
His twin brother is Deadly Scum Bag but they don't look like each other.
He's got custard dripping out of his eyes. He loves eating custard.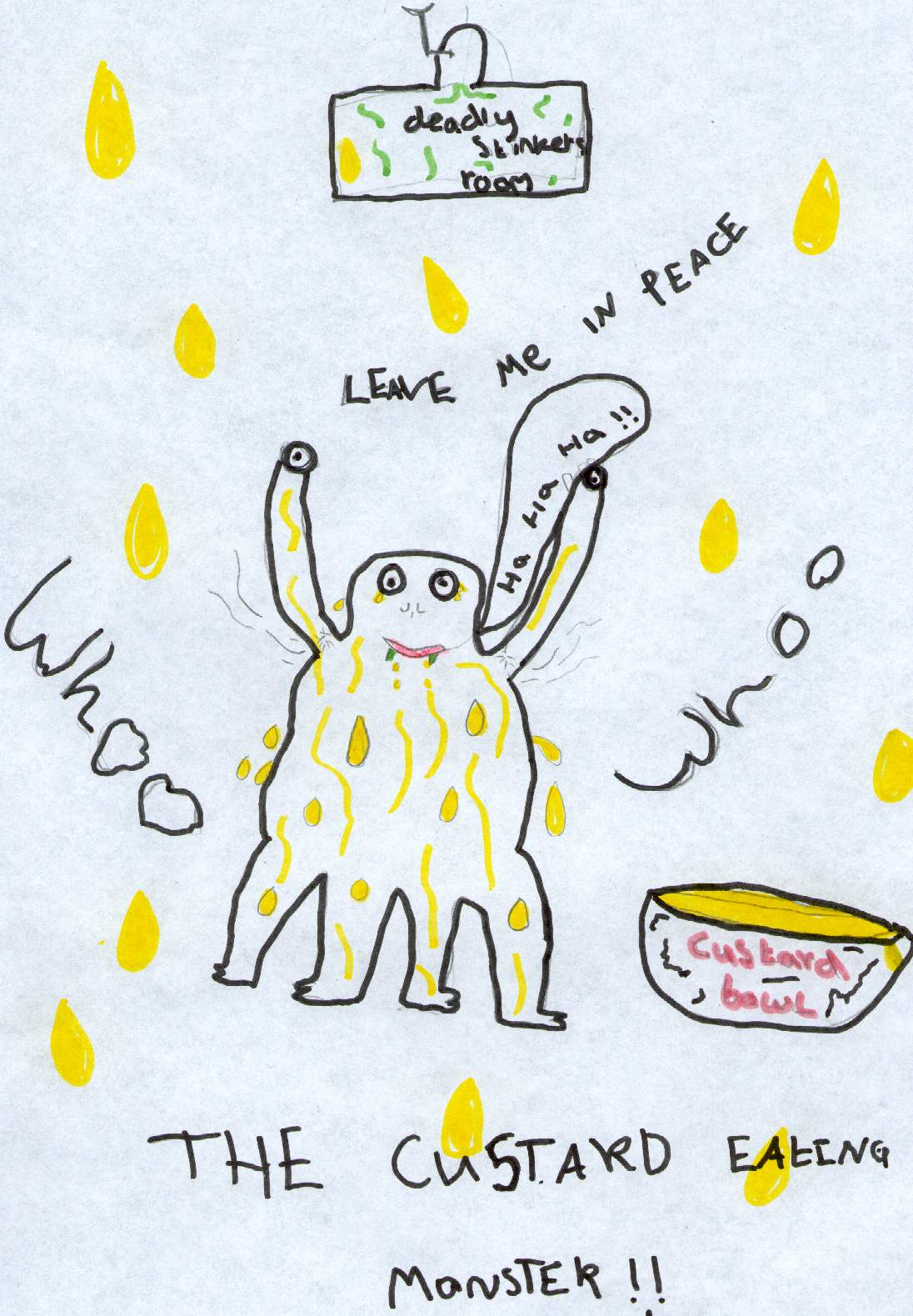 By Mickala, 10, Oakthorpe, Leics., UK

Concept © 1999 by Mark Burgess and Kids on the Net March 1999