Lucius Butterfield
Wyvern Wing, Room 8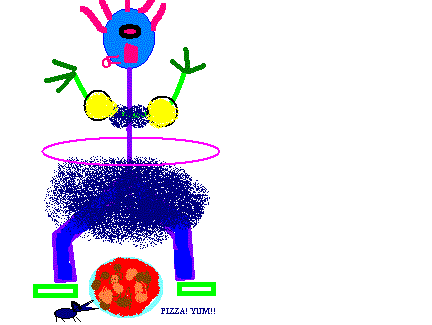 Lucius has a big nose,
And he doesn't really like panty hoes.
He drives a little orange car
That gets stuck when he tries to go through tar.
(and doesn't get far)
Everyone around him says he's a pig
But his favorite thing to do is eat lots of fig.
Now Lucius can be your friendly frog
If you stop trying to be a grog.
So go forth, Private Pedro,
Fear not the great monster,
He is merely a goat
Who has no real lobster.
YEAH!
Ricky, Ratford, IA, USA, 9
Copyright © 1999 - 2000 Mark Burgess and Kids on the Net