Boo!
Dreadful Dorm, Room 12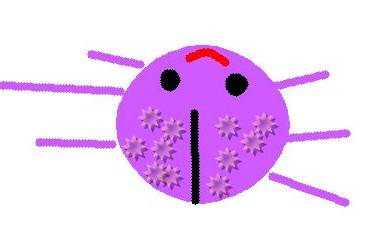 Boo is one of those kinds of monsters that you would think that lives under your bed, but really she doesn't. Boo lives in San Diego, CA, in a beach house.
Boo is pink and purple with two legs. Her legs are very stubby and her arms are about 9 inches long. She loves soccer. Her best friend is Spike.
Gillian, El Dorado Private School, AZ, USA, 10 1/2
Copyright © 1999 - 2000 Mark Burgess and Kids on the Net