Mini Me
Dreadful Dorm, Room 4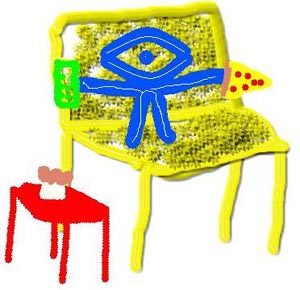 Mini Me loves to eat pizza and drum sticks and drink soda. He watches T.V. all the time. He lives in the basement of a school. He sits on an old sofa.
Mini Me is a fun monster. He plays basketball. He likes to play with kids.
David, El Dorado Private School, AZ, USA, 9
Copyright © 1999 - 2000 Mark Burgess and Kids on the Net