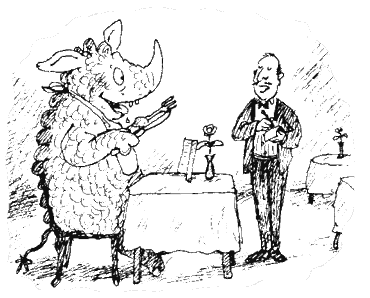 Dunfermline's Monster Menus!
At the Monster Motel
Dunfermline Menus
Drinks
1. slimy gooey blood mixed with
wet paint, salt and sugar and squashed eye balls.
2. smelly soggy socks and squashed fmut
served in a shoe
3. goo corn and jelly poo served with a mouldy lock of hair

Starters
1. flesh sandwich with tasty chopped
planes
2. hot scrumptious zombie soup
3. ribs and brain served in a head

Main courses
1. Smashed bones and blood salad
2. Brain noodles and tasty skin on top.
3. Yummy piping hot heart served on an old rickety bone

Desserts
1. Slimy monster jelly with jam and slug sauce
2. Dirt pancakes with slime and a kitten
3. Mud pie with green seaweed

Meals will be served for monsters in a monster factory underground. Guests need to wear rusty clothes. Please come at half past 11 until 3
Amber, Stephen and Jay, Dunfermline, Scotland, 6, 7 & 7
---
A yucky gooey monster menu
Dunfermline Menus
Drinks
1 A drink of sweaty eyeball blood served with a sock.
2 A drink of cherry cola slime served in a red bone.
3A drink of red hot juicy blood served in a leg with slime.

Starters
1 Blood soup served in a leg.
2 Tasty sliced goo served in a bin.
3 Chopped children gooey soup.

Main Course
1 Slimy hot dogs with stinky little pets.
2 Hard blood pasta sprinkled with chopped bogies.
3 Curried spider with slimy, hairy, maggot rice.

Dessert
1 Ice cream with crunchy spiders.
2 Chopped trees served with slugs.
3 Cupcakes with blood and chopped onions.

All food will be served in a cave at 12:50 am.
A tuxedo and bow tie must be worn.
Rhys, Liam, Leon, Dunfermline, Scotland, 8
---
A Gooey Smelly Monster Menu
Dunfermline Menus
Drinks
1. Gooey yellow snotters brought with an eyeball smashed into pieces.
served in a sweaty old lady's welly boot.
2. Blood from a rabbit served inside a bone with a cars steering wheel at the side.
3. Paint from a tissue box mixed with fifteen teeth all black. Served in a sweaty hand with a dirty aeroplane's wing on the side.

Starters
1. Chewy eyeballs served in a head, with meaty spiders on top.
2. Squishy, stinky goo bread served in a brain. Comes with a pint train funnel.
3. Cheese burgers with a head and a hand on them.

Main Courses
1. Chicken pasta with bones and curried hair. Served in a house's chimmney.
2. Chocolate gooey spiders served on a tree trunk with parts of a black limo.
3. Rocket served on a computer screen,served with an old smelly hat.


Games will be played in the Monster's castle.
Pass The Brain
Whoever wins gets to eat the brain.
Monster Bumps
Whoever wins gets to eat a person.
At the end of the party everyone eats a person.
Please wear sparkly clothes and bring a good hat.
Amy, Rikki-Jayne and Nathan, Dunfermline, Scotland, 6, 7, 7
---
A smelly stinky monster menu
Dunfermline Menus
Drinks
1. Gooey runny stinky milk in a jug,served with a rotten crab.
2. Horrible smelly burning hot blood in a cup served with a human's eyeball.
3. Piping hot monster tea in a coconut shell served with a slice of soft ice.

Starters
1. Chicken with gooey slime.
2. Fish with a spiky christmas tree.Hot roasted hearts.
3. Smelly slimy fish and gooey chips.

Main Courses
1. Rotten ribs and gloopey sauce.
2. Gooey gloopey chicken pakora with rotten nan bread.
3. Spider pie served with gooey eye balls.

Desserts
1. Smelly hard waffles with roasted gloopey apples.
2. Gooey sticky blood ice cream with hard jelly.

All food served in the monster restaurant for free.
4.00 til 6.00
Please wear your fancy clothes.
Emma, William, Gareth and Demi-Lee, Dunfermline, Scotland, 6, 8, 6 & 6
---
A smelly monster menu
Dunfermline Menus
Drinks
Smelly refreshing water served in a bin
Squished blood with goo through it
Soda blood served with orange peels and a welly

Starters
Mushy, smelly, slimy monster pie served on a cushion
stinky garlic bread served in a welly
Eyeball sandwiches with meat and blood burgers

main courses
Smelly cocktail served in a human ear
Smelly shoes coverd in green snotters
Cheese eyeball burger served in a brain

Pudding
Chilled ice-cream with tasty slime
Tasty crunchy blood cake
Custard with delicious goo
All served with human hair

Food will be served at 7.30
Place: garbage dump
Tickets cost 1 pound please wear wedding clothes
Sophie, Logan, Kean, Dunfermline, Scotland, 6, 6, 8
---
A Gooey Wooey Monster Menu
Dunfermline Menus
Drinks
1 A goory drink of blood served with anything you want.
2 A hot drink of blood with mashed spiders served in a rabbits ear.

Starters
1 piping hot slime soup with chopped eyeballs served in a brain.
2 Delicious monster salad with scrumtious brains, sliced chicken with goo and thick blood sauce.
3 Chopped children and roasted adults with goo and a brain on top.

Main Course
1 A burger made mashed pets served in a tasty roll.
2 Slimy sausages with asquashed pet potatoes served in a brain.
3 Cheeky children pakora with mashed eyeballs in a old man's welly boot

Desserts
1 A goo cake with squashed spiders and squashed snakes.
2 Freezing cold smelly icecream with chopped garbage.
3 Slime pie with rusty horse shoes in the shape of a pumpkin.

Meals served in the dungeons.
Please wear silly clothes.
Krysta & Lee, Dunfermline, Scotland, 6
---
A smelly horrible monster menu.
Dunfermline Menus
Drinks
1. smelly stinky runny garbage.
2. sticky gooey glue
3. mushy, smelly lovely slime
All served in human brains with a slice of slimy lemon

Starters
1. Lovely, smelly soup with a fresh sliced eyeball.
2. Sticky, gloopy teachers with a chopped heart.
3. Gooey muddy ribs with gloopy muddy chips.

Main Courses
1. Smelly, burning hot skeletons in an old farmer girl's boot.
2. Drippy, slimy teeth served in an orange peel.
3. Boiling, muddy, gloopy children served in a tin can.

Desserts
1. Strawberry boiling stinky lovely mud pea cake.
2. Squashed, muddy adults in a watering can.
3. Stinky cereal with popcorn ice cream

Food is going to be served in the castle at 9 o'clock in the morning til 9 o'clock at night. Remember to wear your fancy clothes.
Leah and Liam, Dunfermline, Scotland, 6
---

to Monster Motel

to Dining Room
This page © 2010 Kids on the Net