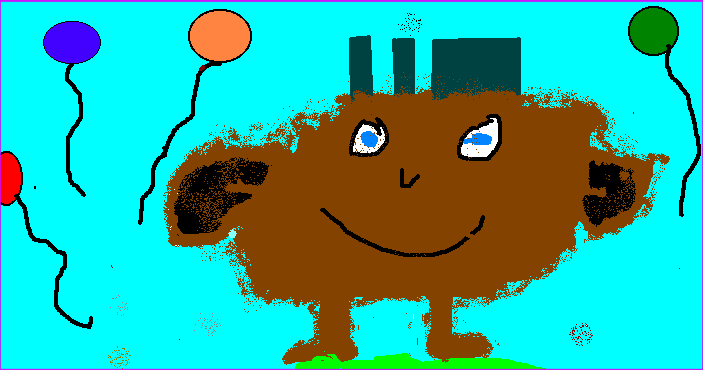 Bob
My name is Bob.
My best friend's name is Rob.
I am very hairy and somewhat scary,
Yet I am truly very merry.
Rob and I live in Monster Motel because,
opportunities there do excel.
We both feel very hearty,
And daily like to party.
Rob has a job at the motel,
I would like one as well.
I applied for the job,
Wonder what I must do to be a blob!
By: Anthony
St. Julie Billiart School, Hamilton, Ohio, USA

©2001 St Julie Billiart School and the author
Hosted on Kids on the Net