Gingangool
My monster Gingangool, is very ugly and has terrible manners, he is all gloopy.
He drools a lot ,I suppose he should be called gingandrooly?
but he was born gingangool and will always be gingangool.
He loves to watch tv, and makes terrible gooey messes wherever he's been.
He is prepared to pay extra for his room, because he knows how messy he is.
He is a nice monster really but has been brought up badly by mumgangool + dadgangool.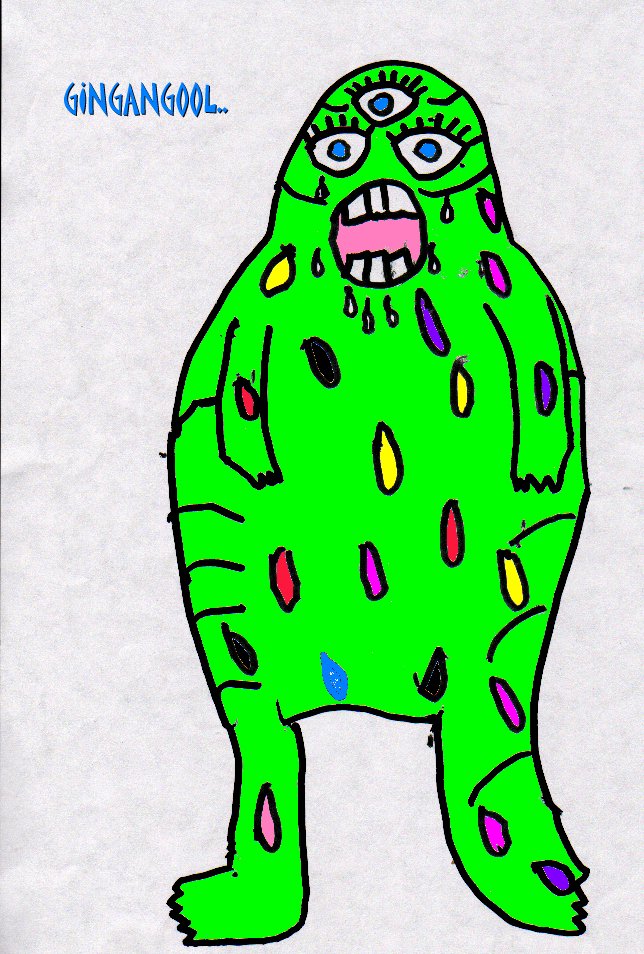 By Louis, 8, Wallasey, UK

Concept © 1999 by Mark Burgess and Kids on the Net March 1999