The falling boy relates to Paradise Lost and Icarus.

The references to something amazing relate to Auden's poem about Icarus and
also the Amazing Spiderman.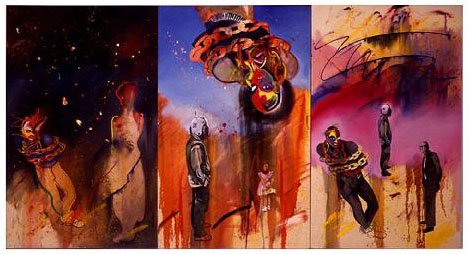 Silly Love Songs is a triptych 15 feet wide 5ft tall and the central figure
is taken from spiderman 27 "Bring Back My Goblin To Me" I used this
character a lot and he always wears a Glen-Bott tie.