The story of Daisy was developed by Jamila Gavin from an idea on the theme of time for the 50th Anniversary Cheltenham Festival of Literature. Here are some notes about the schools involved and how they wrote their chapters.
The schools taking part were (alphabetically):

Brampton Ellis C of E Junior School, Wath upon Dearne, South Yorkshire, UK
We are an old established school. The original schoolhouse dates from the 17C but has been added to in the Victorian era and the 1930s to serve the growing mining communities of Wath and Cortonwood. We are a church school linked to Brampton Christ Church and serve the areas of West Melton and Cortonwood. We hope to create our website soon that reflects our heritage, community and church.
"A merry bunch from my class took to the task with enthusiasm and delight," says Mr R Jackson (the J in 5J), of the Daisy project.
Brunswick House Primary School, Kent, UK
Butterwick Primary School, Butterwick, Lincs., UK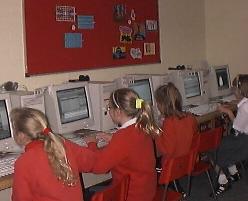 We're a fairly large rural primary school of approx. 300 pupils, including a nursery. Children are bused in from surrounding villages. There are lots of clubs to join, football, netball, gym club, cross country, book club. athletics and rounders in the summer, choir, recorders, and maypole, and it's hoped that our thriving dance club will begin again later in the summer. We usually perform a summer concert, A MidSummer Night's Dream being especially memorable.
At Christmas the children hold a carol service/concert in one of our local churches, which gets everyone in the festive mood.
We're the only Lincolnshire Primary School to offer a hot lunch, a service provided by members of our local community. I'm reliably informed the fishcakes are great favourites and butterscotch tart, iced gateau and lemon curd tart are top of the pudding league.
The beach is a great place to unwind at the end of the day, football and burying friends in the sand being two favourite activities.
Cranham C E Primary School, Gloucestershire, UK
Dunalley Primary School, Cheltenham, UK
"We had a variety of entries to select from, and it was quite difficult. Our chapter is mostly from one child, but with many of the other children's ideas incorporated. We had around 30 versions of the chapter from different individuals and pairs of pupils, and I helped produce a composite version.
"My advice to other schools taking part in a project like this is to start early, it takes ages to decide on redrafting etc., and this gets more interesting as the storyline proceeds, and continuity has to be checked." from Mrs J. Wilson.
Dursley C E Primary School, Gloucestershire, UK
Gunter Middle School, Gunter, Texas, USA
Gunter Middle School is a 2A school with 120 students in grades 6-8 fifty miles north of Dallas, Texas in the United States. Gunter is a town with approximately 1000 citizens, but it is growing rapidly because of Dallas. The class that worked on the project was a special gifted and talented class.
Houser Intermediate School, Conroe, Texas, USA
Houser is a school of a little over 750 4th and 5th graders. It is an awesome school that everyone appears to love, with very few absences, that caters to children with various ethnic backgrounds. Since we live just north of Houston we are able to enjoy much of what that cultural mecca has to offer. The children that participated in this writing activity were from the Gifted and Talented class. We wrote in groups for about a week, then voted (individually, by secret ballot!)on the one that was liked the best. It was a tough decision! We had several really good creations. The students had a lot of fun with this activity and love the idea that people from all over the world will be able to read a story that was a joint effort from different countries.
Kingfisher Primary School, Solihull

Kingfisher Primary School is a new school formed in September 1998 by the merger of Burtons Farm and Green Lanes School. It is in Chelmsley Wood which is a Birmingham overspill estate and forms part of North Solihull, next to the M6!
About 400 children, aged between 3 and 11, go to our school.
The two year 6 classes are studying the Victorians this term, and therefore "Daisy and the Intergalactic Travelling Salesmen" formed a very useful link between our historical and literacy studies.
All the children wrote their own endings to the story and then helped to illustrate the chosen Chapter 5.
Leckhampton C E Primary School, Cheltenham, UK
Leckhampton C.E. Primary School is a large school with 433 pupils and 16 teaching staff situated on the south side of Cheltenham. We have had great fun participating in this cyber story, gathering our ideas together in groups, writing parts of the chapter individually and then putting it all together.
All of us enjoy writing and you can see more of our work on our School Website. The website is constantly changing, with poems, stories, the history of our School, description of our locality and reports of school events. Please visit us on "http://atschool.eduweb.co.uk/leckprim/"
Longlevens Junior School, Gloucester, UK
"The children involved really enjoyed it," reported their teacher, Ms S. Baker.
Park Hill County Junior School, Kenilworth, UK
Porchester Junior School, Nottingham, UK
Porchester Junior is in the suburb of Carlton north east of Nottingham City Centre. It is a lively school with enthusiastic teachers. Porchester pupils enjoy taking part in collaborative projects from writing stories to singing songs.
Randwick C E Primary School, Stroud, UK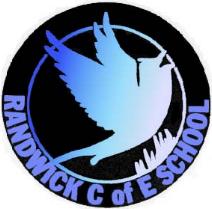 Randwick Church of England Primary School is a typical village school situated in the historic Cotswold village of Randwick, north east of Stroud. The school is located in the heart of the village and is proud of the strong links it has with the local community and church. Randwick is a lively village with an active social life. Many of its homes are centuries-old examples of Cotswold stone buildings; the area is a designated area of outstanding natural beauty, and the local National Trust woods drop beautifully down to the edge of the village.
St Julie Billiart School, Hamilton, Ohio, USA
"The kids loved this. I read a chapter a day and they drew while I read, then we decided on the illustrations we wanted. We talked about how the characters need to look the same throughout the story.
"Reading other stories I think everyone had fun with this. I know my kids felt those who went before us wrote quite well. I hope the kids realize how hard it is to write good, not long! :) I know we have tried, we have worked as a class, as groups of two back to a class and we had two volunteers to clean up any mistakes they felt we still had," comments teacher Ms. J. Stringer.
St Mark's C E Junior School, Cheltenham, UK
St Mary's C of E Primary School, Tetbury, UK
St Thomas of Canterbury RC Primary School, Bolton, UK
"We had lots of fun writing the ending to the story and we hope you enjoy reading it," said Miss Wallace's class.
Sandwich Junior School, Kent, UK
South Deal Primary School, Kent, UK
The school opened a networked computer room in the autumn term and thought this would be a brilliant project to start them off. The class working on the project was a mixed class of Year 5 and 6 children.

Southwold Primary School, Nottingham, UK

Our school is located within the Radford Community. We are very close to the main Nottingham Outer Ring Road, which along with the main Wollaton Road into Nottingham City Centre and the Robin Hood Railway line, create a triangle into which the community sits. The school is situated off the main Wollaton Road. On three sides of the school area we are surrounded by houses, while on the fourth side we can see the local allotments. These are small plots of lands that the community leases on which they can grow vegetables and other garden plants. We are very close to the large Player Warehouse, the cycle manufacturer Raleigh, and University of Nottingham's recently built new complex.
Stratford Primary School, Stratford, Victoria, Australia
We are a small town in Gippsland, Victoria about 3hrs east of Melbourne. The class that has been working on the project is a class of year 5/6 students (10-12 year olds). They have been working under the supervision of a fourth year trainee teacher (Michelle Murrell). They initially worked in three cooperative groups to come up with a draft for the final chapter. These were all combined and aspects of each group's chapter were used in the final draft. The class really enjoyed working on the project and are looking forward to the final result.
Swell C E Primary School, Gloucestershire, UK

Lower Swell is a small village in the Gloucestershire North Cotswolds, about one mile from Stow-on-the-Wold. The school was founded by the local Rector in 1851 and still has strong links with St. Mary's Anglican Church. In the spring of 1998 the school decamped to the Village Hall while the accommodation was updated. Now there are fifty children in bright new surroundings.
Tutshill C E Primary School, Forest of Dean, UK
Uplands Community Primary School, Stroud, UK
Widden Primary School, Gloucester, UK
You may find Widden's name in the story twice, as they were the only school who were so enthusiastic they wrote a second chapter! Ms C. Taylor's class wrote a chapter in the last term of one year, and a new class wrote the other at the start of the new school year. They wrote a couple of great chapters in spite of undergoing a mini-inspection and having email difficulties!
---
And we couldn't have done it without...
Ruth Yockney, Education Officer, and Becca Pike, Education Assistant, for the Cheltenham Festival of Literature.
Thanks to everyone!
---
---
Web design and co-ordination by Helen Whitehead © 1999
for the Cheltenham Festival of Literature
last amended 13th October 1999